Want the #MEMS a day early? Want them *right* in your inbox along with some exclusive perks, giveaways, and our newest blog posts? Of course, you do! Subscribe to our weekly newsletter and leave the FOMO behind.
Tech: Are you willing to pay $1k for a new iPhone?
On September 12, Apple is scheduled to announce details about its new iPhones and speculation has the latest model costing as much as $999.
Along with the iPhone 8 (possibly named iPhone X), Apple is expected to release new versions of the 7 and 7s. Hopefully at a lower price point.
Features that will warrant this huge price hike include an edge-to-edge screen and facial recognition. Speaking of facial recognition…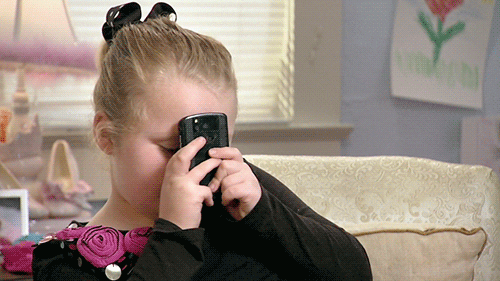 Food: New technology being used at a KFC in China allows you to now pay with a smile.
In partnership with the mobile payment platform Alipay, customers can now select their face as a payment method at checkout.
The ordering experience is completely digital, starting with selecting your items on a touchscreen and then looking up at a camera to pay and complete your order.
While "paying with your face" seems super foreign now, we can totally see Apple incorporating this into Apple Pay after releasing its new iPhones. Music: Remember when Martin Shkreli spent $2 million on a one-of-a-kind Wu-Tang Clan album?
People were pissed because Shkreli was all over the news for price gouging Daraprim — and could a Pharma Bro even appreciate the rap group's unreleased music?
It was a too-crazy-to-make-up kind of story and now it just got weirder. Shkreli was convicted of securities fraud a month ago and is now selling the "Once Upon a Time in Shaolin" album on eBay. Current bid? $1,000,200.
Shkreli claims selling the album has nothing to do with his recent conviction or being hard for money and that he plans to donate half the proceeds to "medical research" — or he may just call off the auction completely and break the album in frustration.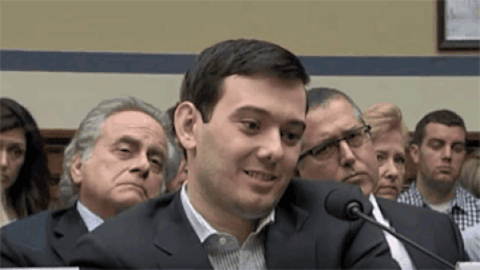 Health: Material wealth doesn't compare to security and peace of mind.
New data from the Charles Schwab Modern Wealth Index shows how people view wealth. And it's not just about how much you have now.
Those surveyed prioritized physical health, feelings of gratitude, and peace of mind over lots of money — especially women.
"When asked which they'd prefer, never having to worry about money in the future or being able to buy whatever they want right now, 84% of women said they'd prefer peace of mind in the future, compared to 78% of men."