Hey there! We're super excited to bring you this week's Most Entertaining Money Stories. Mostly because they're awesome as always but also because we have a little announcement as well. We have entered The Start Something Challenge, which is a pitch competition for small businesses. We would really appreciate all of your support as we try to make our way to the semi-finals. What can you do to help? Simply watch the video below and share with your friends 🙂 The more views we have, the better chance we have to pitch.
Thanks so much! And you can find the #MEMS right below. Enjoy!
Dani + Korrie
Retail: Amazon's $13.7 billion purchase of Whole Foods has a lot of people wondering what it all means. Normally, when an acquisition happens, the acquiring company's stock price falls. But in this case, Amazon's stock price quickly rose 3%, adding $14 billion to the company's valuation. That means Bezos basically bought Whole Foods fo' free. Why did this happen?
There are a few theories. Some investors are thinking "monopoly!" They believe Amazon is now so big that other retailers just won't be able to compete. And let's be real — 30% of all growth in the U.S. retail sector last year came from Amazon. The tech giant sold six times as much online as Walmart, Target, Best Buy, Nordstrom, Home Depot, Macy's, Kohl's, and Costco did — combined. Imagine what will happen now that Amazon is a major player in the $700 billion grocery industry.
But other investors don't think Amazon's valuation boost is about groceries at all. It's about distribution. The Wall Street Journal's financial editor, Dennis Berman, said it best in this tweet: "Amazon did not just buy Whole Foods grocery stores. It bought 431 upper-income, prime-location distribution nodes for everything it does."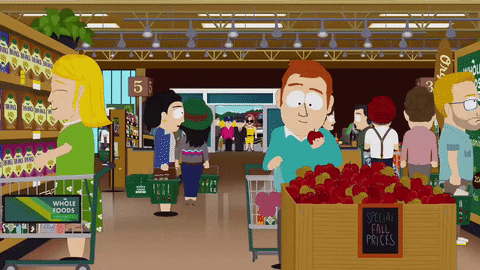 Real Estate: How much should you be spending on housing? Financial experts say 30% or less of pre-tax income. But how many of us are following that rule?
A new report by Harvard revealed that 33% of American households are spending more than they can afford on housing. That accounts for renters and homeowners — but the numbers are worse among renters with nearly 50% overspending on housing.
However, this is not just about people having champagne taste and a beer budget. Affordable housing is becoming more and more difficult to find. 1.5 million rental units with leases over $2,000 a month were added to the market between 2005 and 2015 while the number of rentals costing less than $800 per month declined.
The average renter earns $37,900 a year, which means they shouldn't be spending more than $950 a month on rent. That leaves two options for most of us: rent out of your league or get a roommate.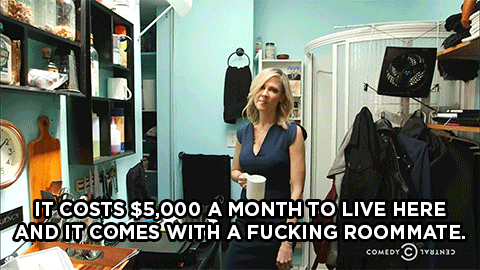 Entertainment: Would a Wonder Man have been paid more money than Wonder Woman? Not necessarily.
When it was revealed that Gal Gadot only received $300,000 for playing Wonder Woman people were ready to scream wage gap, especially alongside speculations that Henry Cavill received $14 million for his role in Superman.
But on top of Gadot being a fairly unknown actress before Dawn of Justice, she actually received exactly the same amount that Chris Evans got for Captain America. And likely the same as Cavill as well.
Plus, it is a known fact that many actors (and actresses) receive ample bonuses based on the film's box office performance. Since Wonder Woman has already grossed over $570 million worldwide, we're guessing there'll be a pretty hefty prize for Gadot — and a sequel with a better contract.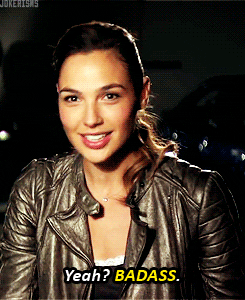 Tech: The world of food prep robots has been given some new life and it may be the end of burger-flipping as we know it.
In 2012, Momentum Machines introduced their autonomous grill master, which can cook, assemble and bag burgers at a speed equal to three workers. In burger measurements, that's 400 per hour.
The fear of robots replacing humans in fast-food restaurants was real before and $18 million in funding just fueled that fire once again. Momentum Machines secured some serious VC funding to help bring their robot restaurant to life.
With eyes set on San Francisco, California residents can expect to see this concept come to life sooner rather than later. According to a Craigslist ad, they'll still need humans for payroll and taking out the trash.
Business: Uber wants to make some changes and I think we all know why. The company hasn't exactly had the best year and with its CEO resigning following a "shareholder revolt," now might be the best time ever.
In what will undoubtedly be a long list of reputation management maneuvers, Uber is introducing tipping for drivers. In-app tipping has begun testing in Seattle, Minneapolis, and Houston and is set to roll out across the U.S. by the end of July.
While internally Uber has already experienced a lot of movement (more than a dozen execs have left the company so far this year) it will be interesting to see what effects the company's makeover has on riders and drivers.
Speaking of tips, Lyft just announced its drivers have earned over $250 million in tips to date. Which makes us wonder, is Uber's 180 Days of Change a few years too late?